This section describes how to use the mudfish app for Android. You can install it by searching for "Mudfish" n the Play Store.
Introduction
Differences between Android and Desktop

Here's summary what's differences between mudfish app for iOS and mudfish vpn for desktop.
For mudfish app, it works always as Full VPN mode. However it supports the per-app VPN feature. So you can pick whather apps you'd like to apply in the configuration menu.

At mudfish app, it doesn't apply "item configuration / program settings" which set from mudfish vpn for desktop. The configuration of mudfish app is completely separated.

Your data plan is shared. If your data plan is PPT (Pay Per Traffic), your credit usage will be charged how much you used.

However if your data plan is Subscription, no extra credit charges but the speed cap.

Mudfish credits are shared cross mudfish services. So you can use it at both mudfish apps and mudfish other services.
How to use at App Players

If you want to use mudfish app for Android at App Players such as Bluestacks, Nox, you should use mudfish app built for Android API 21. You can install it as follows:
Download API file at https://mudfish.net/releases/ link. The file ending with -21 (e.g. net.mudfish.vpn-release-4.4.12-21.apk) means it's for API 21.

To install APK file, please drag and drop the file into the app player.
Menu
Front

Front screent is the sign-in scrrent. By clicking (Plus) icon, you can sign up.

If you want to keep the sign-in alive, you can use "Remember Me" button.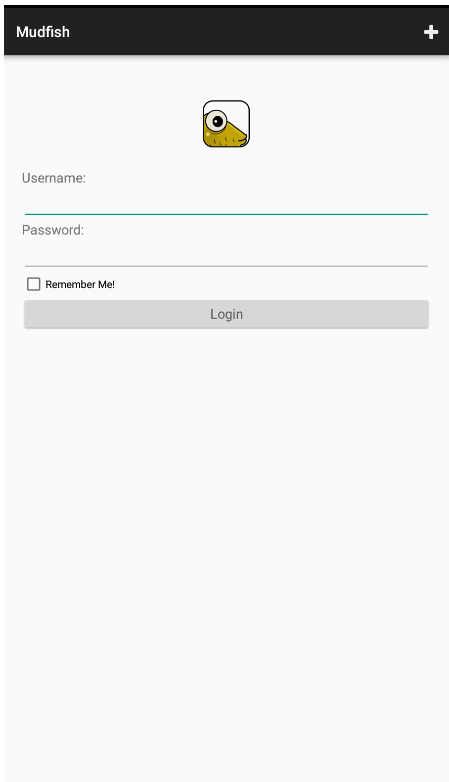 Buy credits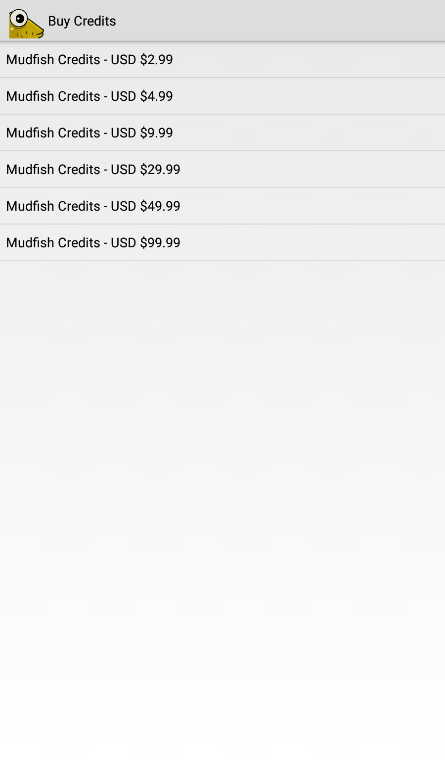 Configuration

It can be used to change the configuration of mudfish app.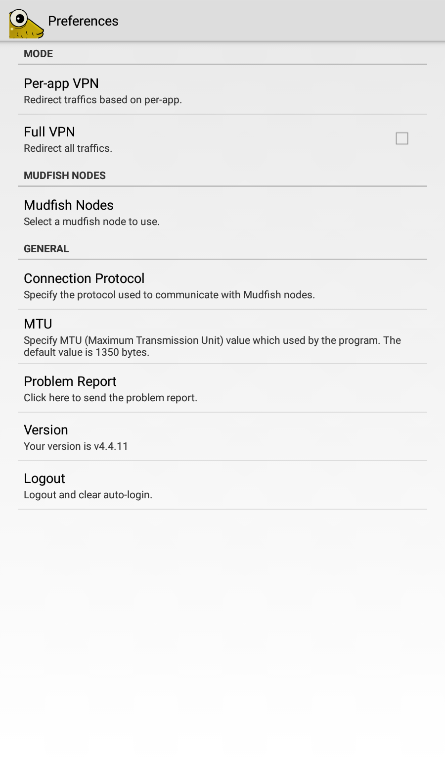 MTU configuration

If you want to change default MTU (Maximum Transmission Unit), it can be used.
Error Codes

In this section, I'll describe each of the error codes that can come up using the Mudfish Android app and describe their solutions.

If the problem is not solved by the methods described below, please ask at the Mudfish Forum.
MUDEXP_00023

Failed to get information: (num)

This error can be caused by poor authentication with the mudfish authentication server. Depending on (num), its reason could be different. The reason for each (num) is as follows:
-2

This can occur if the connection to the Mudfish Authentication Server is established, but the response cannot be received after sending authentication information.

Usually, in this case, please check that there's a network firewall on your network that prevents you from connecting to the mudfish server, or if your personal firewall / antivirus program is blocking the connection.

-3

This number indicates that your ID/PWD isn't correct or found. Please try to sign out and sign in again. To sign up, you can find a menu at the app configuration.
MUDEXP_00034

No mudfish credits available.

As the error message indicates, the issue is caused by lack of mudfish credits. Please purchase mudfish credits at https://mudfish.net/admin/credits/buy link.
MUDEXP_00035

Can't use the mudfish node you picked.

In the case of this error, if you try to use the mudfish node picked in the mudfish app, but for some reason it can not be used, it could happen. It usually comes out for the following reasons.
If you have a PPT(Pay Per Traffic) data plan but no paid items are equipped.

In this case, log in to https://mudfish.net and equip at least one paid item.

If the mudfish server is dead, this could happen. Then try to log out and log back in to the app to get the latest relay server information.