myip.mudfish.net says that Mudfish doesn't work.

As default, Mudfish doesn't work as Full VPN mode. So you should use one of methods to see the proper message: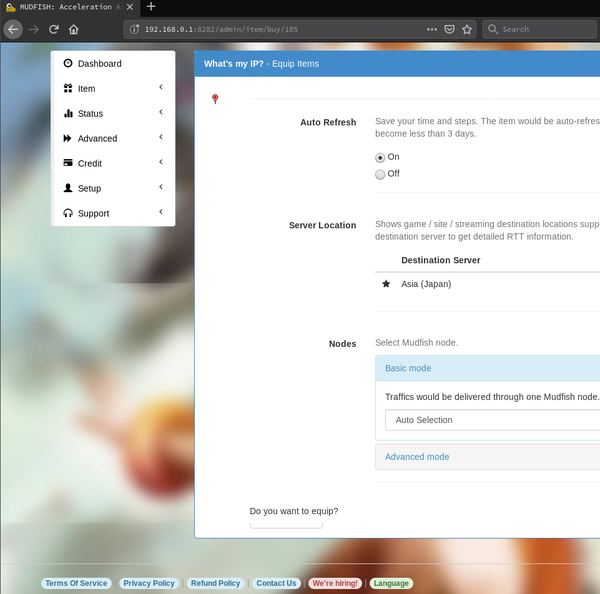 I checked on manage items and noticed that my items are 7 days left, but to what exactly?
If your data plan is pay-per-traffic.

It means nothing. :-( I think I need to improve this UI not for people to confuse with this interface. With your data plan, equipping the game item doesn't cost at all so if it's gone then just re-equip it. That's it.
Do I have to disable the item from dashboard when I terminate Mudfish?

No. You don't need to disable it at all.