This menu shows various status information. The following menus are available: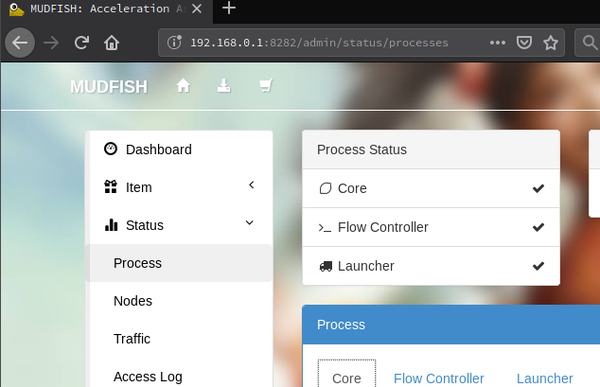 This menu shows the core logs of mudfish processes (mudfish, mudflow and mudrun). If there are any issues while using Mudfish, you can check these logs. Specially the log of Mudfish Core is important.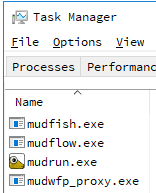 Nodes

This menu shows the RTT status between your desktop and mudfish nodes. It includes various status of mudfish nodes such as:

Traffic statistics for last 5 minutes

Packet Loss rate between your desktop and mudfish nodes.

RTT graphs (avg and stddev)

Memory

This menu is only visable when Mudfish Launcher is running. It shows the memory usage of your system for processes.

Traffic

It shows the daily-based traffic usages.

Access Log

It shows the access log while Mudfish was running. As default, Mudfish doesn't log any connection activities for privacy. However when this option is enabled, you can see your activities.

For most of cases, it could be helpful to verify that the mudfish credits are charged properly.